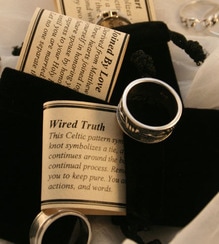 WAITT is excited to be celebrating 20 years!

​Leading provider of Christian jewelry and purity rings for thousands of families across the world! Thank you for choosing WAITT, we are happy to be working with you in 2017.

We have a great selection of Christian Jewelry to browse and shop.
If you have any questions please call or text 503-421-2622 or email mail@waitt.org
Copyright 1995-2017 -- WAITT, LLC. All Rights Reserved. WAITT Is A Registered Mark. All Contents Of This Site Are Trademarked And Prohibited From Redistribution.